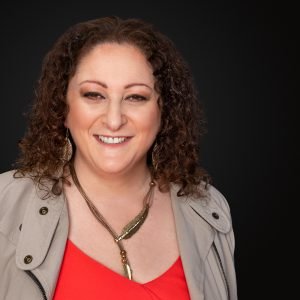 Magic was born in Melbourne in 1972. While her family was unconventional, they did instil a strong work ethic and encouraged Magic to apply herself fully to everything she set out to accomplish. Throughout her education, Magic excelled in the sciences and languages. Her affinity for other people put her in good stead to adapt to any situation or atmosphere. This served Magic well when she missed out on a place to study Veterinary Science. Needing to refocus her career aspirations, Magic chose to enter the world of hospitality and became a leader in her field under the auspices of the Melbourne Club and the Hilton chain of hotels, where Magic became friends with key team members at McLaren Formula One.
After working for a decade in the hospitality industry, Magic made the decision to pursue her love of motor racing. She developed her own Formula Vee team and cemented her place in Victorian motor racing history becoming the highest ranked female driver and overall, 14th in the state in 1998. Magic was a founding member of WIMSA (Women In Motorsport Australia). When not racing, Magic served as a flag marshal at other motor racing events, and immersed herself in her new love.
Magic left racing to become a mum in 1999. In the years that followed, she has been raising two boys who both have an Autism Spectrum Disorder. This has given Magic another opportunity to apply her passion and she has become a powerhouse in the political arena. Her campaigning for Carers and people living with Autism Spectrum Disorder has seen her become an active media personality and a resilient yet caring leader.
Magic started her journey into health and fitness with her two sons in mind. The need to live a long and healthy life in order to care for them spurred Magic to lose over 74 kilograms (163 pounds) of body fat, regain control of her nutrition, and go on to work in the fitness arena. Magic became an innovator in the fitness industry when she opened and for four years, operated, a successful health club specialising in special populations (Diabetes patients, people who were morbidly obese, people with disabilities and carers, who too rarely take time for themselves). Her focus at the gym was to help make fitness and healthy living affordable for all and the open space was designed to welcome all. The gym was located in a tranquil setting and the 'no mirrors' philosophy invited people to participate who might have otherwise avoided a fitness centre.
Since 2008, Magic has been a member of the speakers bank for Carers Victoria, joining the board from 2011-2013. Her service to that community has spanned highlights including the official launch of the Victorian Carer Card, the launch of the NDIS, the launch of the Victorian Autism State Plan and many political commentaries in the television news agencies.
After several turbulent years, Magic has again refocused her skills and knowledge. Immersing herself in the fields of nutrition and wellness, Magic has become a weight loss expert and sought after speaker and panellist, as well as a contributing author to Scott Krywulycz's The Complete Health Series on the topic of fitness for people with special needs.
Taking a natural approach to losing fat and making healthier choices has never been as important in society as it is becoming now. Magic's own journey took a twist at the time of this publication. She was diagnosed with cancer and underwent treatment in which nutritional medicine was a pivotal tool to recovery.
Magic's passion lies in helping families like her own. She continues to extend her time to serve the disability and Carer communities, advocating for them and appearing in several media publications and broadcasts. She also shows a deep understanding of the need for compassion in regards to animals and is an avid supporter of several Greyhound Rescue organisations, Wildlife Victoria and Zoos Victoria.
Throughout her career, Magic has proven that she is a force to be reckoned with. Her own weight battles, health concerns and overriding passion for everything she turns her hand to have culminated in Magic becoming not just a leader in her industry but a true innovator.
"When life throws you a curveball, the depth of your passion may present opportunity. Don't dodge the ball – capture and control it"
Magic Barclay 
Functional Health Solutions Practitioner, Practitioner of Lymphoedema